To promote the horror third-person shooter video game Resident Evil 6 being released, Capcom created a killer PR stunt by turning the Smithfield Meat Market in East London into a Resident Evil themed human butchery shop named Wesker & Son, which also acted as a pop-up art installation.
Once at the Wesker & Son butchery, members of the public will be invited to sample and purchase a dizzying array of edible human limbs including hands, feet and a human head, which will be available to buy directly from the shop.
As well as these specially created products, people will be able to buy 'Peppered Human & Lemon Sausages' and 'J'avo Caught Human Thigh Steaks' along with some specially made pots of Red Herb and Green Herb.
Do not worry this isn't actually human meat, it's animal meat with makeup.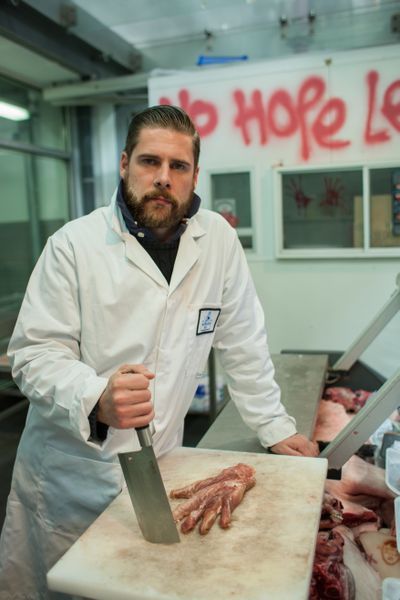 The stall's produce is the work of food artist, Sharon Baker, with help from food businesses, Tongue N Cheek and Homemade Hampers.
All the proceeds from the sale of the meat will be donated to the Limbless Association, which provides information and support to the limb-loss community.
If pretending to be a cannibal and drinking cocktails from specimen bags isn't your thing, Capcom is also planning a set of lectures at St. Bartholomew's Hospital Pathology Museum.
The lectures, spread across two days, explain the themes of Resident Evil 6 and how they relate to the real world.
A great warmup for the game Resident Evil 6!